App Web Software Mobile App
As Barista Lab eXperience, we manage all your App Web Software Mobile Application processes in 360 degrees.
We Manage Your Web Mobile App Application Processes.
What do we do as Web Mobile Application consultancy?
We Manage Your Web Mobile App Application Processes in 360° Degrees
Web Mobile App Software Strategy
We create your software strategies in 360 degrees and manage all processes for you.
Technology Infrastructure and Management
We establish your technology infrastructures and manage your technology processes 360 degrees.
Setting up Cloud and AI Technologies
We reconfigure and manage your Cloud & AI artificial intelligence technology processes for you.
What are Web Mobile App Application Processes?
Mobile application development is the creation and development of optimized software for mobile devices, such as smartphones or tablet computers, by leveraging hardware and product features. The mobile application can work by establishing a network connection. Therefore, mobile application development involves creating installable software packages (code, binaries, assets etc), accessing data via an API (Application programming interface) and testing on target devices.
Mobile application developers are people who prepare software and applications for mobile devices. They are people who design applications in areas such as health, games, work, productivity that emerge day by day on smartphones, prepare their content and present it to users. Mobile developers integrate applications into developed operating systems using various software languages.
What is the Difference Between Mobile Application and Mobile Website?
On websites, the image is recreated in mobile website sizes, and ready-made websites appear in screen sizes. The software language used in mobile applications varies. The mobile application is designed separately on Android or IOS platforms, with the platform of the device that is requested to work, the dimensions and codes it accepts.
Why Are Mobile Apps Necessary?
Mobile applications are one click closer to customers, unlike mobile websites. You can reach customers at any time through the mobile application and send notifications about campaigns and opportunities. Therefore, mobile applications are also very useful as an electronic sales and marketing tool. It is also a complementary factor of brand identity. Mobile apps can be useful for creating a pretty strong image.
We believe that knowledge and know-how are the most valuable assets of an organization. And we have always felt like this – in the 2000s, when internet technologies were just at their peak, and when e-commerce processes were just beginning; We, as Ebarista, started to work in the e-commerce sector and have gained experience since then. We would like to pass on these experiences to you. Even when eBarista was founded as eLab, we have always focused on the intersection of people, processes and information, helping organizations develop all their projects.
Manage your technology and software strategies with experienced teams with Ebarista Lab
1. We Create Your Technology Strategy
As Ebarista Lab eXperience, we create your 360° degree technology infrastructure strategy. There are software developers, entrepreneurs and growth marketing strategists in eLab Workshop and by analyzing your project end-to-end 360° degrees; We determine the necessary needs. Afterwards, strategies are created for all identified needs and we move on to the implementation process.
2. Software Infrastructure Management
Yazılım geliştirme ve altyapı ihtiyaçlarınızı belirliyoruz ve proje detayına göre gerekli tüm analizleri ücretsiz yapıyoruz. Size büyüme odaklı pazarlama alanında çözüm önerileri sunuyoruz. Öncelikle, projeyi en verimli şekilde nasıl yürütebiliriz konusuna odaklanıyoruz ve amacımız projenizin en verimli şekilde ilerlemesini sağlamak. 
3. Cloud & AI Artificial Intelligence Strategies
We design Cloud & AI artificial intelligence strategy and technology studies for you from the beginning and manage all the processes you need. We assign our e-baristas who will carry out the project to your project and start the project. We build your project in the best way and manage it perfectly, ensuring your success in the e-commerce channel.
What is Software and Technology Consulting?
Technology is the foundation of today's economy. Without the help of software or smart devices we can no longer do almost any work and all work is done through the computer. The Internet has become the communication infrastructure of the world. Businesses around the world can no longer compete without their technology infrastructure. The fact that companies and their managers keep up with the ever-changing technology world is very related to a good and strong technology infrastructure.
This is where technology consultants come into play and set up the infrastructure for you first and foremost. Technologists successfully create technology and all software processes for you and manage all projects for you with a unique, objective and specific approach.
Technology consulting advises and assists businesses on how to best use technology and software to benefit their business. Consultants support you in the design, development and implementation of new technology.
There are many names for technology consultants: IT consultants, computer consultants, software consultants, business and technology consultants. Today, advanced and modern technology has advanced very rapidly and companies will have to keep up with this change. Technology consultants can help business clients accelerate growth, reduce costs, reduce risk, attract and develop talent, and streamline key processes.
Technology consultants and technology consulting companies are preferred by companies to do many things. These are the implementation and management of all technological processes such as company-specific software development, technology infrastructure planning, security analysis and risk assessment. Technology consultants may also advise on strategic or financial aspects of technology and software, such as how to invest in low-cost systems or how to integrate new software across multiple departments.
Software consultants, on the other hand, are specialized talents to provide their knowledge and expertise about software systems to third parties. Software consultants have extensive knowledge of software programs and computer languages. These professionals often come from an information technology background, sometimes working as a software developer or engineer and then moving into consulting.
Software consultants often provide the expertise needed to help businesses make key decisions about their digital technologies and online presence. Because software choices often affect e-commerce, companies hire software consultants to protect their investments and increase sales. We also support you in all your technology infrastructure and software processes.
Ebarista Lab, we support you in software and technology consultancy. Because technology consultants do not have equal talent, you should definitely analyze their skills before working with an agency. On our blog page, we will also share articles that will explain all digital marketing processes for you. Keep following our blog.
Software and Technology Services
Technology infrastructure strategies

Software infrastructure strategy

Company specific software development

Cloud infrastructure services

AI artificial intelligence services

Machine learning
E-commerce software infrastructure

UX / UI design

Growth hacking

Installing analytics software

Growth funnel consulting

PPC advertising strategy
Growth data analysis

Strategy and consulting

Growth hacking design

Growth AB testing

Customer lifecycle

Cross-channel marketing
Start Project in eLab Workshop?
When we start a new project, we review certain processes and set up all processes in the best way for the project to be successful. Contact us for detailed information.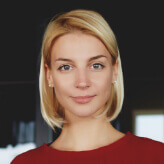 Working with Ebarista eLab eXperience agency gave us very productive results and we designed all our e-commerce processes together with Ebarista.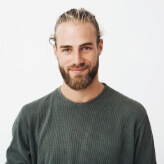 Together with Ebarista Lab, we have carried out all our data science and artificial intelligence studies and have done very successful projects in this field.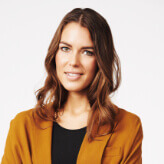 As Design Studio, we carried out all our processes with Ebarista Lab and we have made very successful developments in new design approaches.
FAQ - Frequently Asked Questions
As Ebarista Lab, we first start the process by determining your needs. Together with you, we plan the work to be done after determining the needs. Then we move on to the execution process and start the project.
Fill and submit the form to work with us.
Are you ready to get the best solution for your business?
Contact us for more detailed information on e-commerce and digital marketing. Our experienced team will call you as soon as possible.