Brand Management Strategy 360
As Ebarista Lab, we manage brand management and all your strategies 360 degrees and make you stand out from the competition.
We Manage Your Brand Strategy and Processes.
How do we manage your brand processes?
We Manage Your Brand Processes 360° Degrees
Creating and Managing a Brand Strategy
We create your brand strategy creation and management processes in 360 degrees and manage all processes for you.
Strategic Brand Management Processes
We create and manage all the strategic processes that you will need for your brand.
Brand Positioning and Management
It is very important to position your brand and reach the right customer. We plan all processes.
What is Brand Management Strategy?
Since building a brand is a very challenging process, it requires planning that has been thought through to the smallest details. This is where strategic brand management comes into play. The aim of strategic brand management is to raise the brand value to a higher level. The ultimate goal in strategic brand management is to add new values to the brand and ensure that it has a permanent place in the minds of the consumer. In our article, we will describe the four steps of strategic brand management. The way to build strong brands in the long run is to go through these four steps properly.
The first step in strategic brand management is to identify the brand position. Brand position is where we want the brand to be in the mind of the consumer. In our article What is Brand Positioning, we explained what this technical concept is as follows: "Positioning as the brand experts agree; It is to reserve a prominent place for your brand in the mind of the customer. This is where your brand's strategic messages are located. The place you take in your mind should be in a different and distinctive position from where your competitors are. In short, positioning is the set of messages you want your prospects to think of when they remember your brand."
The brand manager should start by researching the brand positions of the existing brands in the sector, that is, the competitors, and should determine all kinds of elements that will differentiate the brand he manages. Achieving a privileged position in the minds of consumers by using differentiating elements is the primary goal of brand positioning. The special position gained in the minds of consumers will dramatically affect overall brand performance. For this reason, the first pillar of strategic brand management is brand positioning.
We believe that knowledge and know-how are the most valuable assets of an organization. And we have always felt like this – in the 2000s, when internet technologies were just at their peak, and when e-commerce processes were just beginning; We, as Ebarista, started to work in the e-commerce sector and have gained experience since then. We would like to pass on these experiences to you. Even when eBarista was founded as eLab, we have always focused on the intersection of people, processes and information, helping organizations develop all their projects.
Manage your Brand with experienced teams with Ebarista Lab
1. We Manage Your Brand Strategy 360°
As Ebarista Lab eXperience, we create your 360° brand strategy. Experienced brand strategists and brand managers take part in eLab Atelier, and by analyzing your project end-to-end 360°; We determine the necessary needs. Afterwards, strategies are created for all identified needs and we move on to the implementation process.
2. Strategic Brand Management Processes
We create your Strategic Brand Management processes from scratch and determine all your strategies, and we do all the necessary analysis according to the project details, free of charge. We offer you all the necessary solutions in the field of branding. First of all, we focus on how we can execute the project in the most efficient way, and our aim is to ensure that your project progresses in the most efficient way.
3. Brand Management and Positioning
Brand positioning is the process of placing your brand in the minds of your customers with predetermined values and differentiation. Identifying your current market position will give you valuable insight into your next step in developing your brand strategy and planning. We support you in all areas for your brand.
What is Brand Management Consulting?
Creating a successful brand is no accident. Developing a brand requires a series of actions and many important brand strategy implementations. Therefore, any business that wants to be successful needs a professional agency to build a successful brand. For companies both large and small, branding should be at the center of all marketing activities. Developing a strategic brand management process to follow this principle will help ensure that your brand is always accurately represented and portrayed to your target audience.
One of the cornerstones of establishing a solid brand management strategy is determining the brand's positioning and what the company wants to achieve. Not exactly a walk in the park, this takes some time and thought. In order to create a strong brand positioning, it is indisputable to research the positioning of all competitors in the industry to see the differentiating indicators. Apart from a few moves that must be taken into account when creating a successful brand management strategy, there are more details to be made.
We manage your 360 brand management strategy, designed to support you in your branding needs, through various stages.
Whether you are developing a new identity or have an established brand, this guide can be applied at any point in your brand's journey and can begin at any stage of the branding process.
As Ebarista Lab, we support you in creating brand strategies. At the same time, we reconstruct all your brand management processes such as brand positioning, brand targeting, brand identity creation, and create all the brand strategies you need.
Brand Management and Strategy Services
Brand management strategy

Creating and managing a brand

360 brand management

Creating a brand identity

Brand targeting strategy

Creating brand tone
Brand logo design

Brand vision and mission

Set a brand color palette

Brand promotion strategy

Creating a brand slogan

Create a brand campaign
Building brand reputation

Brand value management

Brand performance analysis

Strategy brand management

Brand advertising services

Brand social media management
Start Project in eLab Workshop?
When we start a new project, we review certain processes and set up all processes in the best way for the project to be successful. Contact us for detailed information.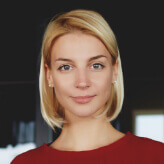 Working with Ebarista eLab eXperience agency gave us very productive results and we designed all our e-commerce processes together with Ebarista.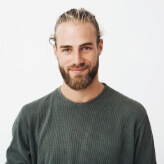 Together with Ebarista Lab, we have carried out all our data science and artificial intelligence studies and have done very successful projects in this field.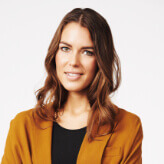 As Design Studio, we carried out all our processes with Ebarista Lab and we have made very successful developments in new design approaches.
FAQ - Frequently Asked Questions
As Ebarista Lab, we first start the process by determining your needs. Together with you, we plan the work to be done after determining the needs. Then we move on to the execution process and start the project.
Fill and submit the form to work with us.
Are you ready to get the best solution for your business?
Contact us for more detailed information on e-commerce and digital marketing. Our experienced team will call you as soon as possible.