As Ebarista Lab, we manage your data strategies 360 degrees and make you stand out from the competition in data analysis.
We Manage Your Data Strategy and Processes.
What do we do about data analysis?
We Manage Your Data Processes 360° Degrees
Creating and Managing a Data Strategy
We create your data strategy creation and management processes in 360 degrees and manage all processes for you.
Building and Managing a Data Infrastructure
We create and manage all the data infrastructure processes that you will need for your brand.
Artificial Intelligence Driven Data Analysis
We create your artificial intelligence supported data analysis strategies. We plan all your technology processes.
What is Data and AI Strategy?
You need to analyze and manage your data to make your company much more efficient. Today, with the support of artificial intelligence, you can make your company efficient and move forward. You may want to develop a Data Science project or AI-powered solutions and this is an important investment for you. We help you get the most out of this investment. Our cross-functional team of data scientists, big data engineers and designers will provide data strategy consultancy for you and we manage your data using the latest technologies.
Knowing the value of information is critical to getting ahead of competitors. Data is the asset and knowledge capital of a business; Businesses that do not have effective infrastructure and management processes to support the acquisition and growth of data may miss out on new opportunities. Long-term Data Strategy planning will allow you to move forward much faster. Get support from us to manage your data with the support of artificial intelligence and we always support you in terms of data strategies.
We believe that knowledge and know-how are the most valuable assets of an organization. And we have always felt like this – in the 2000s, when internet technologies were just at their peak, and when e-commerce processes were just beginning; We, as Ebarista, started to work in the e-commerce sector and have gained experience since then. We would like to pass on these experiences to you. Even when eBarista was founded as eLab, we have always focused on the intersection of people, processes and information, helping organizations develop all their projects.
Manage your Data with experienced teams with Ebarista Lab
1. We Create Your Data Strategy 360°
As Ebarista Lab eXperience, we create your 360° data strategy. Experienced data strategists and data managers take part in eLab Workshop and analyze your project from end to end 360 degrees; We determine the necessary needs. Afterwards, strategies are created for all identified needs and we move on to the implementation process.
2. Establishing and Managing a Data Infrastructure
We create your data infrastructure setup and management processes from scratch, determine all your strategies, and make all necessary analyzes free of charge according to the project details. We offer you all the necessary solutions in the data area. First of all, we focus on how we can execute the project in the most efficient way, and our aim is to ensure that your project progresses in the most efficient way.
3. Artificial Intelligence Supported Data Analysis
AI-assisted data analysis is the process of analyzing your data and determining strategy with various artificial intelligence tools. Using artificial intelligence technologies is your next step in improving your strategy and planning based on your existing data. We support you in all artificial intelligence technologies for your data.
What is Data and Artificial Intelligence Consulting?
If you have a business, you also have data; but data alone does not allow you to optimize and improve your business. If you want to turn data into value, you need a data strategy. Interpreting the data correctly and determining the strategies correctly will be very beneficial for your company in the long run and in the short run.
Data strategy refers to the tools, processes, and rules that define how business data is managed, analyzed, and acted upon. A data strategy helps you make informed decisions based on your data. It also helps you keep your data safe and compliant.
As Ebarista Lab, we support you in creating data strategies. At the same time, we reconfigure all your data management processes such as artificial intelligence systems, artificial intelligence technologies, creating artificial intelligence infrastructure, and create all the data strategies you need.
Data Management and Strategy Services
Data management strategy

Data infrastructure creation

360 data management

Artificial intelligence infrastructure

Data collection strategy

Data design process
Data software infrastructure

Setting up cloud infrastructure

Cloud data analytics

Data analysis

Data reporting

Business mind
Business analytics

Artificial intelligence solutions

Artificial intelligence model building

AI Churn Analysis

Machine learning

Deep learning
Start Project in eLab Workshop?
When we start a new project, we review certain processes and set up all processes in the best way for the project to be successful. Contact us for detailed information.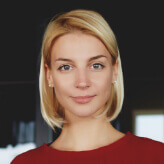 Working with Ebarista eLab eXperience agency gave us very productive results and we designed all our e-commerce processes together with Ebarista.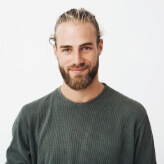 Together with Ebarista Lab, we have carried out all our data science and artificial intelligence studies and have done very successful projects in this field.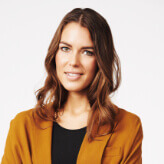 As Design Studio, we carried out all our processes with Ebarista Lab and we have made very successful developments in new design approaches.
FAQ - Frequently Asked Questions
As Ebarista Lab, we first start the process by determining your needs. Together with you, we plan the work to be done after determining the needs. Then we move on to the execution process and start the project.
Fill and submit the form to work with us.
Are you ready to get the best solution for your business?
Contact us for more detailed information on e-commerce and digital marketing. Our experienced team will call you as soon as possible.