E-Commerce Project Services
As Ebarista Lab eXperience, we were established to take you a few steps ahead of your competitors and we develop solutions for you.
We Manage Your E-Commerce Projects.
What are we doing in the field of e-commerce?
We Manage All Your E-Commerce Projects 360° Degrees
E-Commerce Strategy Creation
We create your e-commerce strategies you need 360° degrees and move you to digital.
Establishing E-Commerce Technology Infrastructure
We set up all the technological infrastructures you will need to do e-commerce.
B2B - B2C E-Commerce Digital Marketing
After creating your e-commerce strategy and infrastructure, we manage all your B2B – B2C marketing.
What is E-Commerce Service?
E-commerce services (electronic commerce) is the service of buying and selling goods and services or transmitting funds or data over an electronic network, especially the internet, and e-commerce has become very important in recent years. As Ebarista Lab, we have very important knowledge about the establishment and management of all your e-commerce processes. Companies have preferred to use these channels to sell their products and services over e-commerce. These business transactions occur as business-to-business (B2B), business-to-consumer (B2C), consumer-to-consumer or consumer-to-business. The terms e-commerce and e-business are often used interchangeably. The term e-marketing is also sometimes used to describe the transactional processes that make up an online retail transaction. Over the past two decades, the widespread use of e-commerce platforms such as Amazon, Trendyol, Etsy and eBay has contributed to significant growth in online retail. We provide management support with our Ebarista E-Management strategists.
We Manage Your E-Commerce Projects?
We manage your e-commerce projects end-to-end 360 degrees. When we start the project, we review your first e-commerce processes and we set up all the processes in the best way for the project to be successful. Contact us for detailed information.
We provide consultancy services to all your business in the field of e-commerce.
Today, sales through e-commerce and online sites have become very important and companies want to showcase and sell their products through online channels. Companies want to deliver their products to their customers through B2B and B2C channels.
E-commerce is a business that sells products through a website. It is synonymous with an online store. These products can be used for shoes, cosmetics, books, groceries, etc. It can be as physical. Or all business models such as online courses, training programs and memberships, catering subscriptions, fashion rentals can be showcased via e-commerce.
If you only sell your own products through a website, you are a direct-to-consumer business. If you have both an in-store and online store, your model is a hybrid model. E-commerce retailers can also sell products of other brands that they do not produce themselves.
Now that you know where you stand in the world of online selling, let's start marketing your e-commerce business as Ebarista Lab.
Brand management is the process of supporting, maintaining and improving a brand so that brand-affiliated products can respond positively. Cost, competition, in-store presentation and customer satisfaction etc. There are a number of elements involved in this process, including Brand management plays a big role when creating an e-commerce website. Like an e-commerce site, it focuses on all aspects of a company along with the marketing of all products produced under that brand name.
Brand management is also important for your e-commerce website as it helps to create a user-friendly website to delight and keep your customers happy. It allows you to answer all the questions asked by your current customers as well as potential customers. With successful brand management, the easy accessibility and responsive attitude of your website can be maintained. As Ebarista, we undertake all your e-commerce brand management processes.
We manage and plan your e-commerce digital marketing processes 360 degrees.
E-commerce digital marketing, you may be struggling to reach your target market or you may not be able to reach your income targets. Due to these problems, you may need to get digital marketing consultancy and an experienced agency can manage all your processes for you. In today's competitive and increasingly complex digital environment, businesses are struggling and spending a lot of money to attract their target customers. Therefore, you need to market yourself effectively to get more leads and customers. It's even harder for small business owners like you because you have a lot of work to grow and maintain and you may need to outsource your digital marketing business to a professional company.
Ebarista Lab supports you in digital marketing consultancy. Since digital marketing consultants do not have equal skills, you should definitely analyze their skills before working with an agency. As Ebarista, we undertake all your digital marketing management processes.
We manage your e-commerce advertising processes from end to end 360 degrees.
E-commerce ad management and e-commerce advertising is the act of placing paid content on an online or offline medium. Online channels include a website, search engine, social media network, podcast, newsletter, or other interactive online medium such as chat or instant messaging. Offline media includes more traditional forms of advertising such as TV spots, radio commercials, out-of-home advertisements and billboards.
These paid messages allow your business and products to reach potential people. The goals of advertising campaigns can include anything from increased brand awareness to getting a direct response like a newsletter subscriber, app registration or sales.
You should always test, experiment, and iterate on the advertising strategy your business adopts. An advertising strategy or tool that works well for one e-commerce business may not work as effectively for another. It's important to always test and measure your return on investment in every channel, both online and offline. As Ebarista, we undertake all your e-commerce advertising processes.
Establishing e-commerce pricing strategies is very important and critical for the increase in sales and the success of the brand in online environments. An e-commerce pricing strategy is a well thought out plan that helps determine how to price products correctly to increase sales and profits while remaining competitive. Different e-commerce pricing strategies are used depending on the type of products sold, product demand and competition.
The right ecommerce pricing strategy is different for every business. And even as a business grows, it may need to adjust its strategy. For example, a simple cost-plus pricing strategy focuses on making a profit on every sale. Cost-plus works well in the early stages of an e-commerce business, but may not be sustainable in the long run.
As your business grows, costs can increase exponentially and so can the actual cost per order and/or purchase cost. You need an ecommerce pricing strategy that will help you scale your business. There are many different pricing strategies used by e-commerce businesses that do not hurt profits in the long run. As Ebarista, we undertake all your e-commerce pricing processes.
We manage and plan your e-commerce technology processes 360 degrees.
Establishing e-commerce technology, technology is the foundation of today's economy. Without the help of software or smart devices we can no longer do almost any work and all work is done through the computer. Businesses around the world can no longer compete without their technology infrastructure. The fact that companies and their managers keep up with the ever-changing technology world is very related to a good and strong technology infrastructure.
At this point, Ebarista Lab technology consultants step in and set up e-commerce infrastructures for you first. Technologists successfully create technology and all software processes for you and manage all projects for you with a unique, objective and specific approach.
There are many names for technology consultants: IT consultants, computer consultants, software consultants, business and technology consultants. Today, advanced and modern technology has advanced very rapidly and companies will have to keep up with this change. Technology consultants can help business clients accelerate growth, reduce costs, reduce risk, attract and develop talent, and streamline key processes. As Ebarista, we undertake all your technology infrastructure establishment and management processes.
E-commerce data analysis supports you to set up your data infrastructure and analyze your data. If you have a business, you also have data; but data alone does not allow you to optimize and improve your business. If you want to turn data into value, you need a data strategy. Interpreting the data correctly and determining the strategies correctly will be very beneficial for your company in the long run and in the short run.
Data strategy refers to the tools, processes, and rules that define how business data is managed, analyzed, and acted upon. A data strategy helps you make informed decisions based on your data. It also helps you keep your data safe and compliant.
As Ebarista Lab, we support you in creating data strategies. At the same time, we reconfigure all your data management processes such as artificial intelligence systems, artificial intelligence technologies, creating artificial intelligence infrastructure, and create all the data strategies you need.
We manage all your logistics strategies with the Ebarista Lab eXperience experience.
E-commerce logistics refers to the processes involved in storing and shipping inventory for an online store or marketplace, including inventory management and the collection, packaging, and shipping of online orders. Logistics is one of the most important elements of the e-commerce process and must be managed very well.
With millions of packages shipped across the country on any given day, it is vital that systems are in place to keep them on the right track and to ensure they are delivered to the right place on time. E-commerce logistics starts with moving the inventory from the manufacturer and continues until it reaches the final customer's destination. Digital order fulfillment is one of the most critical parts of e-commerce logistics and includes: Inventory management, Warehousing and warehousing, Order fulfillment or picking, packaging and shipping orders are all crucial.
Each of these components is a world of complexity in itself, and getting them to work seamlessly together is no small task. As Ebarista Lab, we manage all your logistics processes.
E-commerce stock management or inventory management is the act of measuring the quantity, location, pricing and mix of products available in your business. These can be products hosted in your own warehouse, provided through a third-party fulfillment center, or hosted in a separate business and purchased through dropshipping.
Thanks to e-commerce inventory management, businesses know which products are out of stock, out of stock, in insufficient stock, and out of stock. Inventory management is closely tied to a company's financials. In any large warehouse, accurate control over inventory gives you a bird's-eye view of the amount of revenue potential from each pallet.
From there, businesses can make more informed decisions about other strategies, such as marketing, and adjust future storage or warehousing demand. Logistics and analytics play a large role in inventory management. The amount of product you have in stock gives you information about purchasing trends, seasonal trends and fluctuating customer demand. As Ebarista Lab, we manage all your inventory and stock processes.
Complete your e-commerce project with experienced teams with Ebarista Lab
1. We Create Your E-Commerce Strategy
As Ebarista Lab eXperience, we create your 360° degree e-commerce strategy. There are software developers, entrepreneurs and growth marketing strategists in eLab Workshop and by analyzing your project end-to-end 360° degrees; We determine the necessary needs. Afterwards, strategies are created for all identified needs and we move on to the implementation process.
2. We Establish Your E-Commerce Technology Infrastructure
We determine all your e-commerce technology needs such as e-commerce software and data analysis, and we do all the necessary analysis free of charge according to the project details. We offer you solutions in the field of technology. First of all, we focus on how we can execute the project in the most efficient way, and our aim is to ensure that your project progresses in the most efficient way.
3. We Build Your Digital and Content Marketing
We build the digital and content marketing works of your e-commerce project from the beginning and manage all the processes you need. We assign our e-baristas who will carry out the project to your project and start the project. We build your project in the best way and manage it perfectly, ensuring your success in the e-commerce channel.
What is E-Commerce Consulting?
E-Commerce Consultants are experts in any type of online business. As an eCommerce Consultant, we are responsible for analyzing a business and designing an ecommerce plan to market it, monitoring progress towards goals and adjusting the plan as conditions change. An e-commerce consultant is a professional who can offer first-hand information and advice on e-commerce. As e-commerce experts, we bring years of experience to companies to provide business consulting on everything from marketing strategy and conversion optimization to user experience. In some cases, we may also do the work for you as a freelancer on a contract basis. You can contact us for some projects that you can hire an e-commerce consultant to complete.
E-commerce consultancy

Brand strategy

Digital marketing

E-commerce management

Content marketing

Social media management
E-commerce strategy

UX / UI design

E-commerce process development

Email marketing and automation

SEO consulting

PPC advertising strategy
Data and insight services

Strategy and consulting

E-commerce experience design

Managed services and support

Hosting and Security

E-commerce integration
Start Project in eLab Workshop?
When we start a new project, we review certain processes and set up all processes in the best way for the project to be successful. Contact us for detailed information.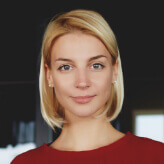 Working with Ebarista eLab eXperience agency gave us very productive results and we designed all our e-commerce processes together with Ebarista.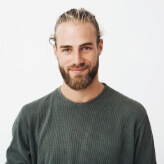 Together with Ebarista Lab, we have carried out all our data science and artificial intelligence studies and have done very successful projects in this field.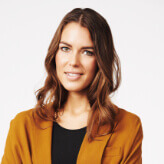 As Design Studio, we carried out all our processes with Ebarista Lab and we have made very successful developments in new design approaches.
FAQ - Frequently Asked Questions
As Ebarista Lab, we first start the process by determining your needs. Together with you, we plan the work to be done after determining the needs. Then we move on to the execution process and start the project.
Fill and submit the form to work with us.
Are you ready to get the best solution for your business?
Contact us for more detailed information on e-commerce and digital marketing. Our experienced team will call you as soon as possible.