As Ebarista Lab eXperience, we were established to take you a few steps ahead of your competitors and we develop solutions for you.
We Manage Your E-Management Processes.
What are we doing in the field of e-Strategy?
We Manage All Your E-Management Processes 360° Degrees
E-Management Creation and Strategy
We create the e-management processes you need 360° degrees and move you forward.
Management Consulting Service
We set up all the infrastructures you will need to create your management strategies.
Strategic Marketing and Management Processes
We create your strategic marketing and management processes to make you stand out from the competition.
What is E-Management Service?
E-Management Services refers to electronic management and as Ebarista Lab, we provide you with completely remote management services. The concept of e-management has come to the fore with the development of technology and internet infrastructures and the realization of the remote business lifestyle. It was developed as part of new concepts developing around e-Governance. E-Management is about the process of bringing people together to achieve desired goals. e-Management is a system based on bringing an organization together, providing support on management issues in online environments and executing all processes online. E-Management has become very important for more efficient use of human resources, financial resources and natural resources. We provide management support with our Ebarista E-Management strategists.
We believe that knowledge and know-how are the most valuable assets of an organization. And we have always felt like this – in the 2000s, when internet technologies were just at their peak, and when e-commerce processes were just beginning; We, as Ebarista, started to work in the e-commerce sector and have gained experience since then. We would like to pass on these experiences to you. Even when eBarista was founded as eLab, we have always focused on the intersection of people, processes and information, helping organizations develop all their projects.
Complete e-management services with experienced teams with Ebarista Lab
1. We Provide E-Management Service
As Ebarista Lab eXperience, we provide 360° degree online e-management service and create your entire strategy. There are software developers, entrepreneurs and growth marketing strategists in eLab Workshop and by analyzing your project end-to-end 360° degrees; We determine the necessary needs. Afterwards, strategies are created for all identified needs and we move on to the implementation process.
2. Management Consulting Services
We move your management processes to online channels, determine your technology needs, and make all necessary analyzes free of charge according to the project details. We offer you solutions in the field of technology. First of all, we focus on how we can execute the project in the most efficient way, and our aim is to ensure that your project progresses in the most efficient way.
3. Strategic Marketing and Management Processes
We build strategic marketing and management process studies from the beginning and manage all the processes you need. We assign our e-baristas who will carry out the project to your project and start the project. We build your project in the best way and manage it perfectly, ensuring your success in the e-commerce channel.
What is Growth Marketing Consulting?
Growth marketing, different from traditional marketing, is a modern and technical marketing practice using more modern and technological tools. Growth-oriented marketing is a field that includes many sciences such as sociology, analysis, marketing, anthropology and strategy, and all these techniques are applied for the success of the company or product.
At its core, growth marketing is about relentless experimentation and an intense focus on your customers' unique, shifting motives and preferences. Purpose is an approach to reach and retain customers. Creating high-level marketing strategies according to the needs of your customers and presenting these strategies to the customer with personalized messages. In order to reach your customers and create awareness, you aim to reach them through multiple channels and you can quickly optimize the growth of your organization. Growth-oriented marketing efforts take you one step further and measure all campaigns and lead to success.
Traditional marketing often relies on the same tried-and-true techniques to reach customers. When you make a sale, with traditional marketing, you don't realize the campaign or how many people it reaches. But with growth marketing strategies in digital environments, either send an email campaign or run a Google Adwords campaign with 50 keywords; you can see all the results and keep the costs; You can measure how many people your campaign reaches. By measuring all your processes with growth-oriented marketing, from your costs; You can take control of all your strategies and by applying the right methods, your campaign will reach a successful point.
We support you in Ebarista Lab, growth marketing, growth-oriented marketing consultancy. Because Growth marketing consultants do not have equal talent, you should definitely analyze their skills before working with an agency. On our blog page, we will also share articles that will explain all digital marketing processes for you. Keep following our blog.
Growth Marketing Services
Growth Marketing Strategy

Growth Brand strategy

Growth Content marketing

Growth Storytelling

Growth SEO/SEM

Social media management
Growth E-commerce strategy

UX / UI design

Growth process development

Loyalty – Referral programs

Growth funnel consulting

PPC advertising strategy
Growth data analysis

Strategy and consulting

Growth hacking design

Growth AB testing

Customer lifecycle

Cross-channel marketing
Start Project in eLab Workshop?
When we start a new project, we review certain processes and set up all processes in the best way for the project to be successful. Contact us for detailed information.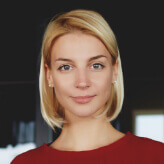 Working with Ebarista eLab eXperience agency gave us very productive results and we designed all our e-commerce processes together with Ebarista.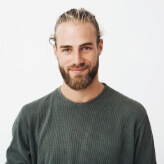 Together with Ebarista Lab, we have carried out all our data science and artificial intelligence studies and have done very successful projects in this field.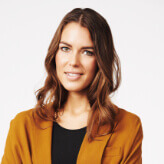 As Design Studio, we carried out all our processes with Ebarista Lab and we have made very successful developments in new design approaches.
FAQ - Frequently Asked Questions
As Ebarista Lab, we first start the process by determining your needs. Together with you, we plan the work to be done after determining the needs. Then we move on to the execution process and start the project.
Fill and submit the form to work with us.
Are you ready to get the best solution for your business?
Contact us for more detailed information on e-commerce and digital marketing. Our experienced team will call you as soon as possible.