Marketing and Content Strategy
As Ebarista Lab, we manage your marketing and content strategies 360 degrees and make you stand out from the competition.
We Manage Your Marketing and Content Processes.
What do we do as marketing and content consultancy?
We Manage Your Marketing and Content Processes 360° Degrees
Creating and Managing Marketing Strategies
We create your marketing strategies 360 degrees and manage all processes for you.
Content Creation and Management Processes
We create all the creative content you will need for your marketing campaign.
Creating Creative Content "Creative" Strategy
Creating and managing creative content specific to your online or offline advertising campaigns.
What is Marketing and Content Strategy?
Content marketing is a strategic marketing approach that ensures that consistent content of a certain value and relevance is created by targeting previously known user audiences and, as a result, these audiences are mobilized. As you will notice, the keyword in this definition is the word value. We can say that this word distinguishes content marketing from all other marketing and advertising methods. If users prefer to follow or benefit from an item instead of ignoring it, then that item has become a part of the content marketing strategy.
Content marketing should not neglect to motivate and take action from users after presenting this valuable content to users. This action can be anything that brings value to your brand: Your users can share content within their networks, sign up for your newsletter, buy your products, or give feedback. For this reason, tools such as social networks, blogs, visual content and e-books or webinars offered to private users can be shown among the channels that are widely preferred in content marketing studies.
Content marketing is perhaps the most useful of all the versatile tools in the digital marketing field. This tool, which can be evaluated in different subjects or formats, can be easily adapted to any stage of the sales processes. However, this versatility can lead some marketing professionals to make the mistake of "producing to produce content". For this reason, a content marketing strategy must be created in order for the content to reach its value and long-term goal. In this way, it will be possible to provide ROI (return on investment).
According to the content strategy approach and due to the nature of design, it is impossible to design a good user experience for bad content. Content that works, is usable, and engaging is essential to designing a good and accurate user experience.
We believe that knowledge and know-how are the most valuable assets of an organization. And we have always felt like this – in the 2000s, when internet technologies were just at their peak, and when e-commerce processes were just beginning; We, as Ebarista, started to work in the e-commerce sector and have gained experience since then. We would like to pass on these experiences to you. Even when eBarista was founded as eLab, we have always focused on the intersection of people, processes and information, helping organizations develop all their projects.
Manage your marketing & content with experienced teams with Ebarista Lab
1. We Create Your Marketing Strategy
As Ebarista Lab eXperience, we create your 360° degree marketing strategy. Experienced marketing strategists and growth marketing strategists take part in eLab Atelier, and by analyzing your project from end to end 360° degrees; We determine the necessary needs. Afterwards, strategies are created for all identified needs and we move on to the implementation process.
2. We Create Your Content From Scratch
We create your content processes from scratch and determine your strategies, and we do all the necessary analysis according to the project details, free of charge. We offer you solutions in the field of technology. First of all, we focus on how we can execute the project in the most efficient way, and our aim is to ensure that your project progresses in the most efficient way.
3. We Create Your Creative Content "Creative" Strategy
We build the marketing and content works of your project from the beginning and manage all the "creative" processes you need. We assign our e-baristas who will carry out the project to your project and start the project. We build your project in the best way and manage it perfectly, ensuring your success in the e-commerce channel.
What is Marketing Consulting?
A marketing strategy refers to a business's overall game plan for reaching potential consumers and converting them into customers of its products or services. A marketing strategy includes the company's value proposition, key brand messages, data on target customer demographics, and other high-level elements. A comprehensive marketing strategy encompasses the "four Ps" of marketing: product, price, place, and promotion.
The marketing strategy is outlined in the marketing plan, which is a document that details the specific types of marketing activities a company carries out and includes timelines for launching various marketing initiatives. Marketing strategies should ideally outlast individual marketing plans because they include value propositions and other key elements of a company's brand that often remain stable over the long term. In other words, marketing strategies cover the big picture, while marketing plans describe the detailed strategic details of specific campaigns.
Choosing a suitable marketing strategy for the company will provide great advantages such as: Increasing sales, Creating sustainable growth for the company, Understanding what your customers want, Meeting the needs of customers and exceeding their expectations, Strengthening your relationship with the target market, Building the brand in the mind of the consumer.
As Ebarista Lab, we support you in marketing consultancy. At the same time, we redesign your "Creative" creative content processes, write your texts and create all sales-enhancing marketing strategies you need for all your campaigns.
Marketing and Content Services
Marketing strategy

Product strategy

Price strategy

Distribution strategy

Promotional strategy

Market analysis
Creating a marketing plan

Brand strategy

Marketing process development

Email marketing and automation

SEO / SEM consulting

PPC advertising strategy
Data and insight services

Strategy and consulting

Social media management

Managed services and support

Hosting and security

Content marketing
Start Project in eLab Workshop?
When we start a new project, we review certain processes and set up all processes in the best way for the project to be successful. Contact us for detailed information.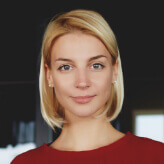 Working with Ebarista eLab eXperience agency gave us very productive results and we designed all our e-commerce processes together with Ebarista.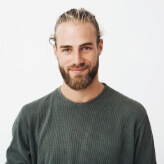 Together with Ebarista Lab, we have carried out all our data science and artificial intelligence studies and have done very successful projects in this field.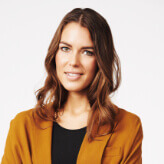 As Design Studio, we carried out all our processes with Ebarista Lab and we have made very successful developments in new design approaches.
FAQ - Frequently Asked Questions
As Ebarista Lab, we first start the process by determining your needs. Together with you, we plan the work to be done after determining the needs. Then we move on to the execution process and start the project.
Fill and submit the form to work with us.
Are you ready to get the best solution for your business?
Contact us for more detailed information on e-commerce and digital marketing. Our experienced team will call you as soon as possible.