Marketplace Management Consultancy
As Ebarista Lab, we manage your e-export consultancy and e-export strategies 360 degrees and make you stand out from the competition.
We Manage Your Marketplace Processes.
How do we manage your marketplace processes?
We Manage Your Marketplace Processes 360° Degrees
Creating a Marketplace Strategy
We create your marketplace strategy processes 360 degrees and manage all processes for you.
Marketplace Setup and Management
We manage all your marketplace setup processes that you will need for your brand and product.
Marketplace Analysis and Reporting
We manage your market analysis and all reporting processes. We carry your brand to online platforms.
What is Marketplace Management Strategy?
The most effective key to managing a successful and effective e-commerce site in the long run is to master product management. Doing product management correctly in virtual marketplaces provides control both in the process of delivering your product to the consumer and in product supply in your store. The most important way to ensure that consumer expectations and feedbacks remain positive is to make the product management process right. So, how is product management done in e-commerce? What is marketplace product management? How to improve product management in e-commerce? How is product management and stock tracking done? Details are in our article.
Product management is the most important issue for those who achieve long-term success in e-commerce. It is necessary to do product management correctly in order to achieve the continuity of virtual stores, market places and continuous consumer target in e-commerce sites. Brands aiming for positive consumer returns learn and practice product management control professionally. Continuity in product management and follow-up is among the most basic rules of success in e-commerce. We have prepared the roadmap for product management in your virtual store and e-commerce adventure and the items to be considered for you.
We believe that knowledge and know-how are the most valuable assets of an organization. And we have always felt like this – in the 2000s, when internet technologies were just at their peak, and when e-commerce processes were just beginning; We, as Ebarista, started to work in the e-commerce sector and have gained experience since then. We would like to pass on these experiences to you. Even when eBarista was founded as eLab, we have always focused on the intersection of people, processes and information, helping organizations develop all their projects.
Build your marketplace strategy with experienced teams with Ebarista Lab
1. We Manage Your Marketplace Strategy 360°
As Ebarista Lab eXperience, we create your 360* degree marketplace strategy. Experienced e-export strategists and managers take part in eLab Atelier, and by analyzing your project from end to end 360 degrees; We determine the necessary needs. Afterwards, strategies are created for all identified needs and we move on to the implementation process.
2. Marketplace Setup and Management
We create all your processes such as marketplace setup and management from scratch, and we determine all your strategies, and we do all the necessary analysis according to the project detail, free of charge. We offer you all the necessary solutions in the field of sales in the marketplaces. First of all, we focus on how we can execute the project in the most efficient way, and our aim is to ensure that your project progresses in the most efficient way.
3. Marketplace Analysis and Reporting
We build your marketplace analysis and reporting processes from scratch, it is the process of delivering your brand to target marketplaces with predetermined strategies. Identifying your current marketplace position will give you valuable insight into your next step in improving your brand strategy and planning. We support you in all areas for your brand and make your analysis.
What is Marketplace Consulting?
If you want to easily manage your presence in the market, you need to open your brands or products for sale in e-marketplaces and take part in these channels. Our Ebarista brand managers use our technology and expert team to get you ready for sale on Amazon or other marketplaces. We take proactive steps to increase your sales in these marketplaces and make you stand out from the competition.
After you start working with us, you just need to focus on your income and follow your sales. Sit back and enjoy the weekly reports while your Brand Manager takes care of the day-to-day so you can focus on building a great product. We create strategies in online marketplaces such as Amazon, Hepsiburada, Trendyol, Çiçeksepeti, N11 and manage your brand in these online channels.
Open a world of opportunities to expand your sales reach and get the most out of multiple markets with Ebarista. Take full control of your products and seamlessly integrate directly across multiple channels. Run robust tests to see what works and what doesn't, while seamlessly managing orders and inventory from a single platform.
Many business owners find it easier to sell products through an online marketplace than to manage a website. This is not always the case. You still have a lot to do to optimize your sales and manage your products in a marketplace.
As Ebarista Lab, we support you in creating e-marketplace strategies. At the same time, we reconstruct all your brand management processes such as brand positioning, brand targeting, brand identity creation in foreign markets, and create all the brand strategies you need.
Marketplace Management and Strategy Services
Marketplace management strategy

Marketplace branding

Marketplace 360 brand management

Overseas marketplace integration

Country analysis and reporting

Marketplace online content creation
Marketplace e-marketing

Marketplace payment systems

Marketplace channel creation

Marketplace promotion strategy

Marketplace cargo processes

Create a marketplace campaign
Marketplace selling strategies

Marketplace digital marketing

Marketplace performance analysis

Creating a marketplace visitor

Marketplace marketing strategy

Marketplace social media
Start Project in eLab Workshop?
When we start a new project, we review certain processes and set up all processes in the best way for the project to be successful. Contact us for detailed information.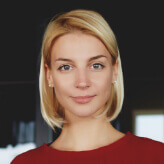 Working with Ebarista eLab eXperience agency gave us very productive results and we designed all our e-commerce processes together with Ebarista.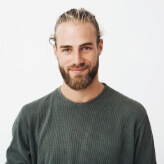 Together with Ebarista Lab, we have carried out all our data science and artificial intelligence studies and have done very successful projects in this field.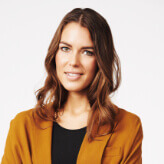 As Design Studio, we carried out all our processes with Ebarista Lab and we have made very successful developments in new design approaches.
FAQ - Frequently Asked Questions
As Ebarista Lab, we first start the process by determining your needs. Together with you, we plan the work to be done after determining the needs. Then we move on to the execution process and start the project.
Fill and submit the form to work with us.
Are you ready to get the best solution for your business?
Contact us for more detailed information on e-commerce and digital marketing. Our experienced team will call you as soon as possible.