Overseas E-commerce Consultancy
As Ebarista Lab eXperience, we provide overseas e-commerce consultancy services and we are one of the best companies in this field.
We Create Your Overseas E-Commerce Strategy.
What are we doing in the field of e-commerce abroad?
We Manage All Your Overseas E-Commerce Projects 360° Degrees
Creating an Overseas E-Commerce Strategy
We create your foreign e-commerce strategies you need in 360* degrees and move you to digital.
Establishing an Overseas E-Commerce Technology Infrastructure
We set up all the technological infrastructures you will need to do e-commerce abroad.
Overseas E-Commerce Digital Marketing Strategies
We create your overseas e-commerce strategy and infrastructure. We manage your digital and content marketing.
What is Social Overseas E-Commerce Strategy?
E-commerce services (electronic commerce) is the service of buying and selling goods and services or transmitting funds or data over an electronic network, especially the internet, and e-commerce has become very important in recent years. As Ebarista Lab, we have very important knowledge about the establishment and management of all your e-commerce processes. Companies have preferred to use these channels to sell their products and services over e-commerce. These business transactions occur as business-to-business (B2B), business-to-consumer (B2C), consumer-to-consumer or consumer-to-business. The terms e-commerce and e-business are often used interchangeably. The term e-marketing is also sometimes used to describe the transactional processes that make up an online retail transaction. Over the past two decades, the widespread use of e-commerce platforms such as Amazon, Trendyol, Etsy and eBay has contributed to significant growth in online retail. We provide management support with our Ebarista E-Management strategists.
We believe that knowledge and know-how are the most valuable assets of an organization. And we have always felt like this – in the 2000s, when internet technologies were just at their peak, and when e-commerce processes were just beginning; We, as Ebarista, started to work in the e-commerce sector and have gained experience since then. We would like to pass on these experiences to you. Even when eBarista was founded as eLab, we have always focused on the intersection of people, processes and information, helping organizations develop all their projects.
Complete your international e-commerce project with experienced teams with Ebarista Lab
1. We Create Your Overseas E-Commerce Strategy From Scratch
As Ebarista Lab eXperience, we create your 360° degree overseas e-commerce strategy. There are software developers, entrepreneurs and growth marketing strategists in eLab Workshop and by analyzing your project end-to-end 360° degrees; We determine the necessary needs. Afterwards, strategies are created for all identified needs and we move on to the implementation process.
2. We Establish Your E-Commerce Technology Infrastructure
We determine all your e-commerce technology needs such as e-commerce software and data analysis, and we do all the necessary analysis free of charge according to the project details. We offer you solutions in the field of technology. First of all, we focus on how we can execute the project in the most efficient way, and our aim is to ensure that your project progresses in the most efficient way.
3. We Build Your Overseas Digital and Content Marketing
We build the digital and content marketing works of your overseas e-commerce project from the beginning and manage all the processes you need. We assign our e-baristas who will carry out the project to your project and start the project. We build your project in the best way and manage it perfectly, ensuring your success in the e-commerce channel.
What is Overseas E-Commerce Consulting?
E-commerce and online sales have become very important nowadays. Companies reached more customers by selling their products on e-commerce sites and marketplaces such as Amazon and Trendyol. Companies that see the advantage of e-commerce domestically; In order to reach overseas markets, they focused on e-export processes by selling on e-commerce sites such as Amazon and Etsy. In this way, companies became much more advantageous by gaining foreign exchange income by selling their products abroad.
E-Commerce Consultants are experts in any type of online business. As an eCommerce Consultant, we are responsible for analyzing a business and designing an ecommerce plan to market it, monitoring progress towards goals and adjusting the plan as conditions change. An e-commerce consultant is a professional who can offer first-hand information and advice on e-commerce. As e-commerce experts, we bring years of experience to companies to provide business consulting on everything from marketing strategy and conversion optimization to user experience. In some cases, we may also do the work for you as a freelancer on a contract basis. You can contact us for some projects that you can hire an e-commerce consultant to complete.
Overseas E-commerce Services
Overseas E-commerce consultancy

Overseas Brand strategy

Overseas Digital marketing

Overseas E-commerce management

Overseas Content Marketing

Social media management
Overseas E-commerce strategy

E-Commerce UX / UI design

E-commerce process development

Email marketing and automation

Overseas SEO consultancy

Overseas PPC advertising strategy
Data and insight services

Strategy and consulting

E-commerce experience design

Managed services and support

Hosting and Security

E-commerce integration
Start Project in eLab Workshop?
When we start a new project, we review certain processes and set up all processes in the best way for the project to be successful. Contact us for detailed information.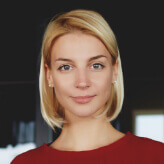 Working with Ebarista eLab eXperience agency gave us very productive results and we designed all our e-commerce processes together with Ebarista.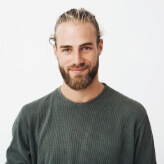 Together with Ebarista Lab, we have carried out all our data science and artificial intelligence studies and have done very successful projects in this field.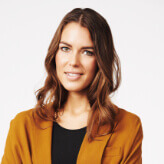 As Design Studio, we carried out all our processes with Ebarista Lab and we have made very successful developments in new design approaches.
FAQ - Frequently Asked Questions
As Ebarista Lab, we first start the process by determining your needs. Together with you, we plan the work to be done after determining the needs. Then we move on to the execution process and start the project.
Fill and submit the form to work with us.
Are you ready to get the best solution for your business?
Contact us for more detailed information on e-commerce and digital marketing. Our experienced team will call you as soon as possible.