As Ebarista Lab eXperience, we provide e-commerce consultancy services and we are one of the best companies in this field.
We Create Your E-Commerce and All Digital Strategy.
CONFIDENTIALITY AGREEMENT
The way in which the information we obtain regarding you and the services you request will be used and protected during your visit to this website and your use of the services we provide through this site is subject to the conditions set forth in this "Privacy Policy". By visiting this website and requesting to benefit from the services we offer through this website, you accept the terms set forth in this "Privacy Policy".
Use and Protection of Information
Other companies operating under the name of EBARİSTA LAB EXPERIENCE AI request some of your personal information (name, surname, age, e-mail, telephone, etc.) from you in order to provide better service to their customers.
Statistical data (browser type, geographical location, age, gender, etc.) that can be obtained from this collected personal information, periodical campaign studies, e-bulletin studies, designing special promotional activities for customer profiles, and customer "classification" studies aimed at not sending unsolicited e-mails. It is used within other companies that exist under the name of EBARISTA LAB EXPERIENCE AI.
Other companies operating under the name of EBARİSTA LAB EXPERIENCE do not share the information collected from membership forms with third parties without the knowledge of the member in question or otherwise, and do not use or sell them for commercial purposes for any reason other than activity.
Other companies operating under the name of EBARİSTA LAB EXPERIENCE analyze and interpret visitor movements and preferences, which they monitor during the use of the site, apart from the personal information requested in their e-mail addresses and membership forms. These statistical data, which do not contain personal information, are used to provide guests with a more special and effective booking experience.
If you want to leave the EBARİSTA LAB EXPERIENCE e-bulletin list, click here if you do not want to receive this bulletin again. you can click the link.
Customer information can only be disclosed to official authorities if this information is duly requested by the official authorities and in cases where it is obliged to make a statement to the official authorities in accordance with the provisions of the mandatory legislation in force.
Only the customer can access all the information that the customer enters into the system, and only the customer can change this information. It is not possible for anyone else to access and change this information.
Your credit card information requested on the payment page is obtained with the 3D Secure application in order to keep the security of our guests shopping on the site at the highest level. In this way, it is ensured that all transactions for payment are carried out between the bank and your computer via the EBARISTA LAB EXPERIENCE interface. However, it cannot give a guarantee on security-related issues.
Due to the nature of the internet, information can be circulated on the internet despite adequate security measures and can be taken and used by unauthorized persons. This use and the damage arising from the use are not the responsibility of other companies that exist under the name of EBARISTA LAB EXPERIENCE.
The collected information is stored in a secure environment that is not open to public use.
Regarding Links (Links) to Third Party Sites
Other companies that exist under the name of EBARİSTA LAB EXPERIENCE do not guarantee the privacy policies of third-party websites that you can access through the links on the website, therefore, before providing any personally identifiable information, we recommend that you evaluate the privacy approaches of the websites you visit.
CONTACT
For questions about the confidentiality agreement, you can contact us using the contact information below.
Brand Name: EBARISTA LAB EXPERIENCE
Headquarters Address: Istanbul – Turkey
Phone:
Fax:
Email: [email protected]
Web: www.ebaristalab.com
What are we doing in the field of e-commerce?
We Manage All Your E-Commerce Projects 360° Degrees
E-Commerce Strategy Creation
We create your e-commerce strategies you need in 360° degrees and move you to digital.
Establishing E-Commerce Technology Infrastructure
We set up all the technological infrastructures you will need to do e-commerce.
E-Commerce Digital and Content Marketing
After creating your e-commerce strategy and infrastructure, we manage all your digital and content marketing.
What is E-Commerce Service?
E-commerce services (electronic commerce) is the service of buying and selling goods and services or transmitting funds or data over an electronic network, especially the internet, and e-commerce has become very important in recent years. As Ebarista Lab, we have very important knowledge about the establishment and management of all your e-commerce processes. Companies have preferred to use these channels to sell their products and services over e-commerce. These business transactions occur as business-to-business (B2B), business-to-consumer (B2C), consumer-to-consumer or consumer-to-business. The terms e-commerce and e-business are often used interchangeably. The term e-marketing is also sometimes used to describe the transactional processes that make up an online retail transaction. Over the past two decades, the widespread use of e-commerce platforms such as Amazon, Trendyol, Etsy and eBay has contributed to significant growth in online retail. We provide management support with our Ebarista E-Management strategists.
We believe that knowledge and know-how are the most valuable assets of an organization. And we have always felt like this – in the 2000s, when internet technologies were just at their peak, and when e-commerce processes were just beginning; We, as Ebarista, started to work in the e-commerce sector and have gained experience since then. We would like to pass on these experiences to you. Even when eBarista was founded as eLab, we have always focused on the intersection of people, processes and information, helping organizations develop all their projects.
Complete your project with Ebarista teams with Ebarista Lab eXperience
1. We Create Your E-Commerce Strategy
As Ebarista Lab eXperience, we create your 360° degree e-commerce strategy. There are software developers, entrepreneurs and growth marketing strategists in eLab Workshop and by analyzing your project end-to-end 360° degrees; We determine the necessary needs. Afterwards, strategies are created for all identified needs and we move on to the implementation process.
2. We Are Establishing Your E-Commerce Technology Infrastructure
We determine all your e-commerce technology needs such as e-commerce software and data analysis, and we do all the necessary analysis free of charge according to the project details. We offer you solutions in the field of technology. First of all, we focus on how we can execute the project in the most efficient way, and our aim is to ensure that your project progresses in the most efficient way.
3. We Build Your Digital and Content Marketing Strategy
We build the digital and content marketing works of your e-commerce project from the beginning and manage all the processes you need. We assign our e-baristas who will carry out the project to your project and start the project. We build your project in the best way and manage it perfectly, ensuring your success in the e-commerce channel.
What is E-Commerce Consulting?
E-Commerce Consultants are experts in any type of online business. As an eCommerce Consultant, we are responsible for analyzing a business and designing an ecommerce plan to market it, monitoring progress towards goals and adjusting the plan as conditions change. An e-commerce consultant is a professional who can offer first-hand information and advice on e-commerce. As e-commerce experts, we bring years of experience to companies to provide business consulting on everything from marketing strategy and conversion optimization to user experience. In some cases, we may also do the work for you as a freelancer on a contract basis. You can contact us for some projects that you can hire an e-commerce consultant to complete.
E-commerce consultancy

Brand strategy

Digital marketing

E-commerce management

Content marketing

Social media management
E-commerce strategy

UX / UI design

E-commerce process development

Email marketing and automation

SEO consulting

PPC advertising strategy
Data and insight services

Strategy and consulting

E-commerce experience design

Managed services and support

Hosting and Security

E-commerce integration
Start Project in eLab Workshop?
When we start a new project, we review certain processes and set up all processes in the best way for the project to be successful. Contact us for detailed information.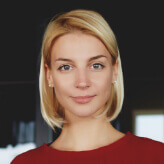 Working with Ebarista eLab eXperience agency gave us very productive results and we designed all our e-commerce processes together with Ebarista.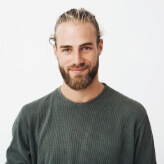 Together with Ebarista Lab, we have carried out all our data science and artificial intelligence studies and have done very successful projects in this field.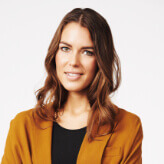 As Design Studio, we carried out all our processes with Ebarista Lab and we have made very successful developments in new design approaches.
FAQ - Frequently Asked Questions
As Ebarista Lab, we first start the process by determining your needs. Together with you, we plan the work to be done after determining the needs. Then we move on to the execution process and start the project.
Fill and submit the form to work with us.
Are you ready to get the best solution for your business?
Contact us for more detailed information on e-commerce and digital marketing. Our experienced team will call you as soon as possible.