As Ebarista Lab eXperience, we provide e-commerce consultancy services and we are one of the best companies in this field.
We Create Your E-Commerce and All Digital Strategy.
Site Terms of Use Information
SITE TERMS OF USE
Please read the below written conditions in detail in order to use this website (hereinafter referred to as "SITE"). Every natural and legal person who benefits from the services offered on this SITE or accesses the SITE in any way is deemed to have accepted the following terms of use.
Please read these 'site terms of use' carefully before using our site.
It is assumed that our customers who use and shop this web/blog site have accepted the following terms:
The web pages on our site and all pages linked to it ('site') are the property of and operated by the EBARİSTA LAB EXPERIENCE brand (Registered trademark) located in Istanbul – Turkey. By using and continuing to use the service on the site, you ('User') are subject to the following conditions while using all the services offered on the site; You agree that you have the right, authority and legal capacity to sign a contract in accordance with the laws to which you are bound and that you are over the age of 18, that you have read and understood this contract and that you are bound by the terms written in the contract.
This contract imposes the rights and obligations of the parties on the site that is the subject of the contract, and when the parties accept this contract, they declare that they will fulfill the aforementioned rights and obligations completely, accurately, on time, and within the terms requested in this contract.
RESPONSIBILITIES
The brand always reserves the right to make changes on prices and offered products and services.
The brand accepts and undertakes that the member will benefit from the contracted services, excluding technical failures.
The user agrees in advance that he will not reverse engineer the use of the site or take any other action to find or obtain the source code of them, otherwise he will be responsible for the damages that may arise before the third parties, and that legal and penal action will be taken against him.
The user shall not produce content that is against general morality and morality, unlawful, injures the rights of third parties, is misleading, offensive, obscene, pornographic, injures personal rights, violates copyrights, encourages illegal activities, in his activities, in any part of the site or in his communications. , agrees not to share. Otherwise, he is fully responsible for the damage and in this case, the 'Site' officials may suspend such accounts, terminate them, and reserve the right to initiate legal proceedings. For this reason, it reserves the right to share information requests from judicial authorities regarding activity or user accounts.
The relations of the members of the site with each other or with third parties are their own responsibility.
Intellectual Property Rights
2.1. All proprietary or unregistered intellectual property rights such as title, business name, trademark, patent, logo, design, information and method in this Site belong to the site operator and owner Brand or the specified person and are under the protection of national and international law. Visiting this Site or utilizing the services on this Site does not grant any right to such intellectual property rights.
2.2. The information on the site cannot be reproduced, published, copied, presented and/or transferred in any way. The whole or part of the Site cannot be used on another website without permission.
Secret information
3.1. The brand will not disclose personal information transmitted by users through the site to third parties. This personal information; It contains all kinds of other information to identify the User such as person name-surname, address, telephone number, mobile phone, e-mail address, and will be referred to as "Confidential Information" for short.
3.2. The user can only use promotions, advertisements, campaigns, promotions, announcements, etc. It accepts and declares that the Brand, which owns the Site, consents to share its communication, portfolio status and demographic information with its affiliates or group companies to which it is affiliated, limited to its use within the scope of marketing activities. This personal information can be used to determine the customer profile within the brand, to offer promotions and campaigns suitable for the customer profile, and to carry out statistical studies.
3.3. Confidential Information can only be disclosed to official authorities if this information is duly requested by official authorities and when disclosure to official authorities is obligatory in accordance with the provisions of the applicable mandatory legislation.
No Warranty: THIS AGREEMENT ARTICLE SHALL APPLY TO THE MAXIMUM EXTENT PERMITTED BY APPLICABLE LAW. THE SERVICES PROVIDED BY THE COMPANY ARE PROVIDED ON AN "AS IS" AND "AS AVAILABLE" BASIS, WITH NO IMPLIED WARRANTIES OF MERCHANTABILITY, FITNESS FOR A PARTICULAR PURPOSE, OR NON-INFRINGEMENT. MAKES NO WARRANTY OF ANY KIND, STATUTORY OR OTHERWISE.
Registration and Security
User, accurate, complete and up-to-date registration
must provide information. Otherwise, this Agreement will be deemed to have been violated and the account may be closed without informing the User.
The user is responsible for the password and account security on the site and third-party sites. Otherwise, the Brand cannot be held responsible for data loss and security breaches or damage to hardware and devices.
Force Majeure
not under the control of the parties; Natural disasters, fire, explosions, civil wars, wars, uprisings, public movements, declaration of mobilization, strikes, lockouts and epidemics, infrastructure and internet failures, power cuts (collectively referred to as "Force Majeure" below) arising from the contract. If the obligations become unfulfillable by the parties, the parties are not responsible for this.In this period, the rights and obligations of the Parties arising from this Agreement are suspended.
Integrity of the Agreement and Applicability
If one of the terms of this contract becomes partially or completely invalid, the rest of the contract will continue to be valid.
Changes to the Contract
The brand can change the services offered on the site and the terms of this contract, partially or completely, at any time. Changes will be effective from the date of publication on the site. It is the User's responsibility to follow the changes. The user is deemed to have accepted these changes by continuing to benefit from the services offered.
notification
All notifications to be sent to the parties related to this Agreement will be made through the known e-mail address of the Brand and the e-mail address specified by the user in the membership form. The user agrees that the address he/she specified while signing up is a valid notification address, that he/she will notify the other party in writing within 5 days in case of change, otherwise the notifications to this address will be deemed valid.
Evidence Convention
In all kinds of disputes that may arise between the parties for the transactions related to this contract, the books, records and documents of the Parties, computer records and fax records will be accepted as evidence in accordance with the Law of Civil Procedure No. 6100, and the user agrees that he will not object to these records.
Dispute Resolution
Istanbul (Central) Courthouse Courts and Enforcement Offices are authorized to resolve any disputes arising from the implementation or interpretation of this Agreement.
What are we doing in the field of e-commerce?
We Manage All Your E-Commerce Projects 360° Degrees
E-Commerce Strategy Creation
We create your e-commerce strategies you need in 360° degrees and move you to digital.
Establishing E-Commerce Technology Infrastructure
We set up all the technological infrastructures you will need to do e-commerce.
E-Commerce Digital and Content Marketing
After creating your e-commerce strategy and infrastructure, we manage all your digital and content marketing.
What is E-Commerce Service?
E-commerce services (electronic commerce) is the service of buying and selling goods and services or transmitting funds or data over an electronic network, especially the internet, and e-commerce has become very important in recent years. As Ebarista Lab, we have very important knowledge about the establishment and management of all your e-commerce processes. Companies have preferred to use these channels to sell their products and services over e-commerce. These business transactions occur as business-to-business (B2B), business-to-consumer (B2C), consumer-to-consumer or consumer-to-business. The terms e-commerce and e-business are often used interchangeably. The term e-marketing is also sometimes used to describe the transactional processes that make up an online retail transaction. Over the past two decades, the widespread use of e-commerce platforms such as Amazon, Trendyol, Etsy and eBay has contributed to significant growth in online retail. We provide management support with our Ebarista E-Management strategists.
We believe that knowledge and know-how are the most valuable assets of an organization. And we have always felt like this – in the 2000s, when internet technologies were just at their peak, and when e-commerce processes were just beginning; We, as Ebarista, started to work in the e-commerce sector and have gained experience since then. We would like to pass on these experiences to you. Even when eBarista was founded as eLab, we have always focused on the intersection of people, processes and information, helping organizations develop all their projects.
Complete your project with Ebarista teams with Ebarista Lab eXperience
1. We Create Your E-Commerce Strategy
As Ebarista Lab eXperience, we create your 360° degree e-commerce strategy. There are software developers, entrepreneurs and growth marketing strategists in eLab Workshop and by analyzing your project end-to-end 360° degrees; We determine the necessary needs. Afterwards, strategies are created for all identified needs and we move on to the implementation process.
2. We Are Establishing Your E-Commerce Technology Infrastructure
We determine all your e-commerce technology needs such as e-commerce software and data analysis, and we do all the necessary analysis free of charge according to the project details. We offer you solutions in the field of technology. First of all, we focus on how we can execute the project in the most efficient way, and our aim is to ensure that your project progresses in the most efficient way.
3. We Build Your Digital and Content Marketing Strategy
We build the digital and content marketing works of your e-commerce project from the beginning and manage all the processes you need. We assign our e-baristas who will carry out the project to your project and start the project. We build your project in the best way and manage it perfectly, ensuring your success in the e-commerce channel.
What is E-Commerce Consulting?
E-Commerce Consultants are experts in any type of online business. As an eCommerce Consultant, we are responsible for analyzing a business and designing an ecommerce plan to market it, monitoring progress towards goals and adjusting the plan as conditions change. An e-commerce consultant is a professional who can offer first-hand information and advice on e-commerce. As e-commerce experts, we bring years of experience to companies to provide business consulting on everything from marketing strategy and conversion optimization to user experience. In some cases, we may also do the work for you as a freelancer on a contract basis. You can contact us for some projects that you can hire an e-commerce consultant to complete.
E-commerce consultancy

Brand strategy

Digital marketing

E-commerce management

Content marketing

Social media management
E-commerce strategy

UX / UI design

E-commerce process development

Email marketing and automation

SEO consulting

PPC advertising strategy
Data and insight services

Strategy and consulting

E-commerce experience design

Managed services and support

Hosting and Security

E-commerce integration
Start Project in eLab Workshop?
When we start a new project, we review certain processes and set up all processes in the best way for the project to be successful. Contact us for detailed information.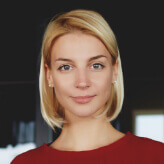 Working with Ebarista eLab eXperience agency gave us very productive results and we designed all our e-commerce processes together with Ebarista.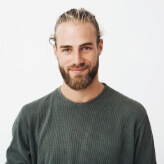 Together with Ebarista Lab, we have carried out all our data science and artificial intelligence studies and have done very successful projects in this field.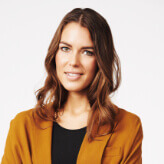 As Design Studio, we carried out all our processes with Ebarista Lab and we have made very successful developments in new design approaches.
FAQ - Frequently Asked Questions
As Ebarista Lab, we first start the process by determining your needs. Together with you, we plan the work to be done after determining the needs. Then we move on to the execution process and start the project.
Fill and submit the form to work with us.
Are you ready to get the best solution for your business?
Contact us for more detailed information on e-commerce and digital marketing. Our experienced team will call you as soon as possible.