Social Media Management 360
As Ebarista Lab, we manage your social media and content strategies 360 degrees and make you stand out from the competition.
We Manage Your Social Media and Content Processes.
What do we do as social media and content consultancy?
We Manage Your Social Media and Content Processes 360° Degrees
Social Media and Content Strategy Creation
We create your social media strategies 360 degrees and manage all processes for you.
Social Media Content Creation
We create all the creative content you will need for your social media campaign.
Social Media Management and Analysis
We manage your social media processes 360 degrees and report the analysis for you.
What is Social Media Management Strategy?
Social media management; It is the name given to how the pages and accounts in the virtual world should be used, what ways to follow, what methods to apply in case of any situation, how brand promotion and management should be, and all these to be managed in a regular and harmonious manner. The place social media has today is very powerful. And social media, which has many functions, is considered one of the most important marketing techniques. That's why social media management has gained importance.
Social media management; It is the general name given to all situations such as how social media pages and accounts should be used, which ways to follow in this process, which methods to use in emergencies, how brand management should be done and all these to be managed in a coordinated way. Social media, which has many functions and a strong place in today's technology, can also be considered as one of the most important marketing strategies. Therefore, the importance of social media management is increasing day by day.
We believe that knowledge and know-how are the most valuable assets of an organization. And we have always felt like this – in the 2000s, when internet technologies were just at their peak, and when e-commerce processes were just beginning; We, as Ebarista, started to work in the e-commerce sector and have gained experience since then. We would like to pass on these experiences to you. Even when eBarista was founded as eLab, we have always focused on the intersection of people, processes and information, helping organizations develop all their projects.
Complete your Social Media project with experienced teams with Ebarista Lab
1. We Create Your Social Media and Content Strategy
As Ebarista Lab eXperience, we create your 360° degree social media strategy. Experienced social media strategists and content marketing strategists take part in eLab Workshop, and by analyzing your project end-to-end 360° degrees; We determine the necessary needs. Afterwards, strategies are created for all identified needs and we move on to the implementation process.
2. We Create Your Social Media Content From Scratch
We create your social media content processes from scratch and determine your strategies, and we do all the necessary analysis according to the project detail, free of charge. We offer you solutions in the field of technology. First of all, we focus on how we can execute the project in the most efficient way, and our aim is to ensure that your project progresses in the most efficient way.
3. Social Media Management and Analysis
We manage your social media management and analysis processes from 0 to 360 degrees. We monitor all of your social media channels with the professional tools we use and share all the analyzes with you. We support you in all areas such as market research, competitor research and strategy development.
What is Social Media Consulting?
Social media management is the process of managing your online presence on social media platforms such as Facebook, Linedin, Instagram, TikTok, YouTube, Pinterest, Vine and Twitter by creating, publishing and analyzing the content you publish. Managing social media also includes engaging and interacting with social media users. You can use tools, services, and social media managers to control your social media management.
Social media management offers several benefits, including:
Cost: Regardless of your marketing budget, social media is a cost-effective undertaking. It's free to join social media networks, post content, respond to user comments, and more. Even social media advertising offers a profitable channel to reach your target audience and build an online following.
Reach: Social media networks from Facebook to LinkedIn can connect you with users from all over the world. You can also use social media platforms like Pinterest to reach niche audiences. Traditional marketing and advertising can't match reach – or price – or social. Therefore, social media management is a must for businesses. Reaching your customers through social media channels and managing communication from there significantly reduces your cost.
Users: Incorporating social media into your marketing strategy allows you to align your marketing initiatives with user behavior. For example, 70% of people now use social media when making purchasing decisions. Also, 75% of people get advice on buying through social media.
Performance: Marketers and business owners agree on the performance of social media marketing and advertising. Companies can build their brands and even generate leads and sales through social media. For example, almost 55% of business-to-business B2B marketers have acquired a customer through Facebook. With multiple advantages of social media, it's worth considering for your marketing strategy.
As Ebarista Lab, we support you in social media consultancy. At the same time, we redesign your "Creative" creative content processes, write your texts and create all sales-enhancing marketing strategies you need for all your campaigns.
Social Media and Content Services
Social media strategy

Social media management

Social content creation

Social media ads

Social media design

Social media competitor analysis
Creating a social media plan

Social media brand strategy

Social media process development

E-commerce social media management

Social media tool development

Social media PPC ads
Social media data analysis

Instagram advertising services

Google advertising services

Influencer marketing services

LinkedIn advertising services

Social media video services
Start Project in eLab Workshop?
When we start a new project, we review certain processes and set up all processes in the best way for the project to be successful. Contact us for detailed information.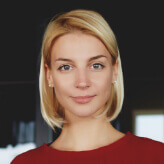 Working with Ebarista eLab eXperience agency gave us very productive results and we designed all our e-commerce processes together with Ebarista.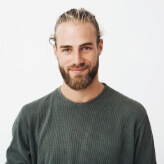 Together with Ebarista Lab, we have carried out all our data science and artificial intelligence studies and have done very successful projects in this field.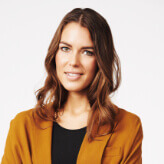 As Design Studio, we carried out all our processes with Ebarista Lab and we have made very successful developments in new design approaches.
FAQ - Frequently Asked Questions
As Ebarista Lab, we first start the process by determining your needs. Together with you, we plan the work to be done after determining the needs. Then we move on to the execution process and start the project.
Fill and submit the form to work with us.
Are you ready to get the best solution for your business?
Contact us for more detailed information on e-commerce and digital marketing. Our experienced team will call you as soon as possible.